GEAR Session: Insurance Coverage & Clinical Trials: Pre-Authorization, Benefits Verification, Financial Counseling, Appeals/Denials and Process - How To Get It Right!
When
Sep 12, 2017
from

08:30 AM

to

03:30 PM

Where

Cranmer Auditorium, Lower Level, 315 E. Broadway, Louisville, KY 40202

Contact Name
Holly Horn
Contact Phone

502-629-3501

Attendees

research coordinators, principal investigators, nurses, physicians, clinical and non-clinical research professionals



Add event to calendar

vCal




iCal
Registration:  8:30 a.m. - 9:00 a.m.
Session:  9:00 a.m. - 3:30 p.m.
This session will explore the pre-authorization and intake process for ensuring that your clinical trial subjects have coverage for routine costs in a clinical trial.  We will explain how to do a pre-authorization, validate a patient's eligibility, confirm their benefits, provide financial counseling, and complete a process that is defensible when a denial occurs.  Learn what tools and resources you need and idiosyncrasies with the various payers.
Speakers:
Kelly Willenberg is the owner of Kelly Willenberg, LLC.  Kelly has a vast array of knowledge and a variety of research compliance advocates to meet the needs of her clients.  Kelly has extensive knowledge in clinical trials management and research compliance, including all aspects of billing compliance.  She has nearly thirty years of clinical research experience with 15 in billing compliance.  She is an experienced oncology nurse and has presented at HCCA, ONS, ASCO, AHLA, MAGI, EsL Pharma and other professional organizations.  She assisted in writing the Research Compliance Professional's Handbook for Healthcare Compliance Association (HCCA) and serves as a faculty member for HCCA's Research Compliance Academy.  She also is serving as an editor for the 3rd edition of the ONS Manual for clinical Trials Nursing and authoring a variety of chapters in that edited publication.  She is certified in Healthcare Research Compliance (CHRC) and Healthcare Compliance (CHC).  Kelly worked for over twelve years at Vanderbilt University Medical Center as both the Director of Billing Compliance and as the Director of the Clinical Trials Office for the Cancer Center.  She has owned her own consulting business for the past four years.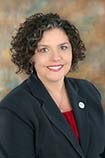 Wendy Portier has over 25 years of experience in healthcare including:  Managed Care, Quality, Health Care Compliance, Clinical Research Compliance, Clinical Research, Care Management, and Critical Care Nursing.  Having worked on the provider, researcher, payer and sponsor sides, Wendy has a unique perspective and extensive knowledge regarding clinical research compliance.  Her specific research compliance experience includes: implementing process improvements, leading government inspections and responses, auditing, monitoring, implementing compliance programs and improving the research billing revenue cycle - from coverage analysis, authorizations, claims review to denials management.  Most recently, Wendy was the Medical Management Director at a health insurance cooperative start-up and served as a consultant with a major consulting firm and contract research organization.  Prior to that, Wendy served as a Corporate Compliance Officer and Chief Research Compliance Officer at a major academic medical center.