Redlining Louisville: The Racist Origins of Real Estate, Planning and Wealth
When
Sep 12, 2019
from

12:00 PM

to

01:00 PM

Where

Kosair Charities Clinical and Translational Research Building, Room 101/102

Contact Name
Dr. Faye Jones
Contact Phone

502-852-7159

Attendees

UofL Belknap students, faculty and staff, UofL HSC students, faculty, and staff, general community members of Louisville Metro, community wide individuals, groups



Add event to calendar

vCal




iCal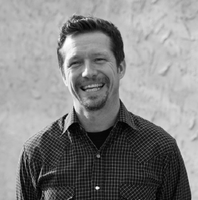 Presenter:  Joshua Poe, M.A.
Joshua Poe is a nationally recognized city planner, data journalist, community organizer, and movement geographer.  He started in grassroots organizing around housing, labor, and economic justice.  Mr. Poe has a B.A. in Political Science from Berea College, and an M.A. in Urban Planning from the University of Louisville.  In 2017, he authored and published the interactive storymap, Redlining Louisville: The History of Race, Class, and Housing in Louisville, KY, which received recognition from Harvard's Kennedy School of Government.  He is a pioneer in documenting and exposing intentional city planning as a weaponized tool for denying Black people land ownership and access to generational wealth.  His work on the history of city planning, inclusive design and equitable development makes him a nationally featured speaker.  Mr. Poe is currently working on developing equitable development strategies, organizing around anti-gentrification efforts, creating new funding models, and addressing root systems of power to create sustainable social change.
This presentation will explore the legacy of structural discrimination through federal housing policies and the far-reaching impact they have had on social determinants of health and economics.  The presentation will explore how early 20th century housing policies and the profession of city planning were intentionally weaponized to isolate Black communities, create a permanent caste system, and prevent access to jobs, housing, capital, and the accumulation of generational wealth.  The presentation will also discuss how the legacy of redlining is furthering current gentrification patterns, along with strategies for policy development to create equitable urban development and justice-based philanthropy.  (Lunch will be served.)
OBJECTIVES:
Define how urban policy and the profession of city planning were weaponized in the early 20th century against Black communities to prevent wealth attainment through these four policy areas: zoning; the Federal Housing Administration; urban renewal; and the construction of interstate highways.
Recognize how segregation and concentrated poverty are the results of structural systems of oppression rather than individual choices.
Describe the intentionality behind discriminatory housing policies and the relationship between racism, capitalism, and real estate.
Illustrate and contextualize redlining in present-day urban redevelopment and gentrification strategies.
Outline the history and implications of the racial wealth gap.
Compare and contrast the differences between outcomes, root causes, and systems of oppressions and the need for policy changes that address structural issues.