Sept. 23 - Keynote Lecture: Closing the Gaps in Cancer Health Equity & Awards Ceremony
R!L closing - Keynote address and awards ceremony
When
Sep 23, 2022
from

01:00 PM

to

02:45 PM

Where

KCCTRB 101/102

Contact Name
Bonnie Dean
Contact Phone

502-550-3928

Attendees

Open to all.



Add event to calendar

vCal




iCal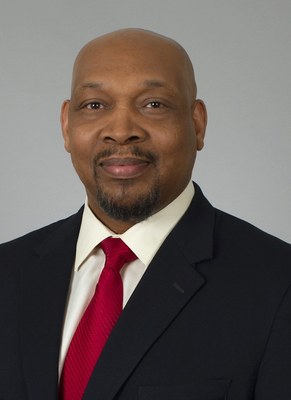 Keynote Address: Friday, Sept. 23, 1-2 p.m. with Q&A.
Lecture Title: "Closing the Gaps in Cancer Health Equity"
ZOOM Link: 
Dr. John D. Carpten currently serves as Professor and Chair for the Department of Translational Genomics, and is the Royce and Mary Trotter Chair for Cancer Research, Keck School of Medicine, University of Southern California (USC), Los Angeles, CA.  He also serves as Associate Director of Basic Sciences for the USC Norris Comprehensive Cancer Center. Dr. Carpten attended Lane College, a Historically Black College, in Jackson, TN where he completed his B.S. degree in Biology in 1988.  He received his PhD in Molecular, Cellular and Developmental Biology from the Ohio State University in 1994. After completing his postdoctoral fellowship at the National Human Genome Research Institute (NHGRI) at the NIH, Bethesda, MD in 1999, he was promoted to the tenure track at NHGRI in 1999.  Prior to his current appointment at USC in 2016, he served as Professor and Deputy Director of Basic Sciences at the Translational Genomics Research Institute (TGen), Phoenix, AZ. 
 Dr. Carpten's expertise spans a very broad range of research disciplines including genome science, tumor profiling, cancer cell biology, functional genomics, health disparities, and precision medicine. The primary goal of Dr. Carpten's research program is to discover molecular alterations in cancer and to translate these findings into new approaches for prevention, diagnosis, and treatment.  In support of this goal, his program is actively involved in the development and application of cutting-edge technologies and novel bioinformatics approaches for discovery research.  His work has impacted our understanding of a variety of cancer types particularly those that disproportionately affect underrepresented minorities including prostate cancer, breast cancer, colorectal cancer, multiple myeloma, and pediatric cancers.  Dr. Carpten has co-authored over 200 peer reviewed publications in scientific journals that include Science, Nature, Nature Genetics, Cancer Cell, Cancer Research, Molecular Cancer Therapeutics, and the New England Journal of Medicine.  
 Dr. Carpten has been honored with numerous awards.  He was named a Science Trailblazer by Spectrum Magazine in 2006, and was awarded Susan G. Komen Distinguished Lectureship on the Science of Cancer Health Disparities in 2014 for his untiring work in ensuring that all people are equally represented in science and innovative healthcare.  Dr. Carpten was also awarded the 2018 AACR MICR Jane Cooke Wright Lectureship for his outstanding research in cancer disparities and his efforts in developing the careers of minority scientists.  In 2019, he serves as Program Committee Chair for the AACR Annual Conference in Atlanta, GA, which included over 21,500 international participants. In 2021 he was inducted into the AACR Fellows of the Academy, and also became a member of the AACR Board of Directors.  He also currently serves as a member of the National Cancer Institute Board of Scientific Counselors, a member of the Scientific Advisory Committee for Stand Up To Cancer, a member of the Board of Directors for Tower Cancer Research Foundation, and as a member of the Scientific Advisory Board for Break Through Cancer Foundation. Most recently, Dr. Carpten received a presidential appointment to serve as Chair for the National Cancer Advisory Board.
---------------------------------------------------------------------------------------------------------------
Awards Ceremony: R!L 2022 award winners will be announced. Reception to follow.